Welcome to shetawsaif Store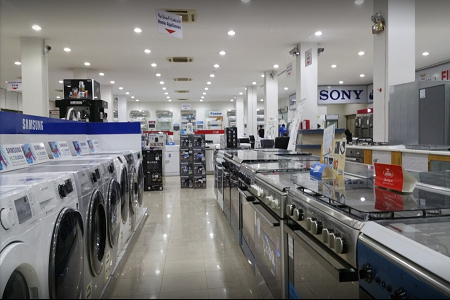 About company
With the grace of Allah Almighty and then with our commitment to sincerity in saying and sincerity in work, we were able to occupy a great position among the companies specialized in the field of home and electronic appliances, entertainment appliances, and air-conditioning devices of all kinds. The lifespan of the company spanned more than thirty years, as the establishment of the Winter and Summer Trading Company took place in 1403 AH corresponding to 1982 AD.
Company Data
Name of the taxpayer: Winter and Summer Trading Company
Record/License/Contract No.: 1010284059
Tax identification number: 310148042400003
Unified Number: 8001249800
Known number: 20209

This position was rooted in the company until it made it in the first row thanks to the serious management in developing services and qualified cadres of human resources in the executive departments of sales, marketing, maintenance services, delivery and installation, which are supervised by an excellent selection of qualified engineers. The company has implemented the largest projects in the public and private sectors on Both, and the name of the company will remain, God willing, a sign of trust, quality and customer satisfaction.

Our goal
To be the best distributor of home appliances and electronics in the region
Our vision
Providing the best solutions to achieve customers' desires and ambitions
Our message
Refer to our common values ​​system, which will always remain the basic reference for customer service and global development